Shopping Cart
Your Cart is Empty
There was an error with PayPal
Click here to try again
Thank you for your business!
You should be receiving an order confirmation from Paypal shortly.
Exit Shopping Cart
Paso Robles Custom Wine Tour Transportation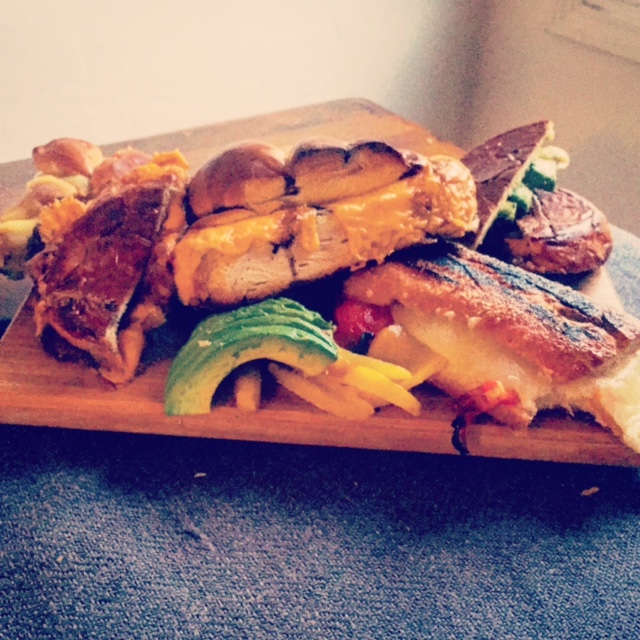 With the help of Lannon Rust - Owner & Wine Slinger- Rust Wine Company, Giancarlo Perez -Executive Chef and the Paso Robles Wine Region we have assembled the "Cru" and cracked open our wine fridge in order to help you celebrate your 2016 NATIONAL GRILLED CHEESE DAY.
We present: THE PASO ROBLES WINE AND GRILLED CHEESE PAIRING MENU
 Chardonnay
Grilled Cheese Sandwich: Brie, Grilled Peaches & Bacon Jam on Sourdough
Due to the creaminess of the brie, a lightly oaked, stainless steel or concrete chardonnay will help balance the peaches and bacon jam, while still adding enough complexity to leave your taste buds asking for more.
Roussane
Grilled Cheese Sandwich: Havarti, Sun Dried Tomato Pesto and Artichokes on Brioche
Paso's warm climate helps the roussane grape produce a richer and full bodied wine. A perfect match to this Mediterranean feel sandwich.
Albarino
Grilled Cheese Sandwich: Beemster Mustard Cheese, Crisp Apples and Fresh Basil on French Baguette
Beemster mustard cheese is a mustard lover's dream come true! Paired with the aromatic characteristics and crispness of a Paso albarino your palette will thank you.
Sauvignon Blanc
Grilled Cheese Sandwich: Gruyere, Caramelized Onions and Preserved Meyer Lemon Aioli on Dutch Crunch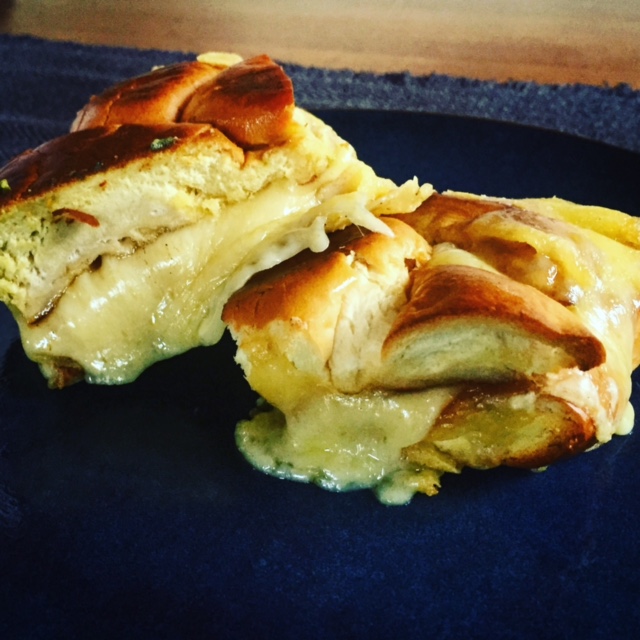 With hints of ripe lemon, sauvignon blanc complements every flavor on this sandwich leaving you hoping that you have enough ingredients to make a second.
Viognier
Grilled Cheese Sandwich: St Andre Triple Cream, Za'atar Roasted Tomatoes and Pistachio Labne on Chalal
Viognier is a white fruity varietal, best known from the Rhône Valley of France but has thrived in Paso Robles. A fantastic pairing to st andre triple cream, roasted tomatoes, pistachio labne on chalal.
Marsanne
Grilled Cheese Sandwich: Taleggo, Smoked Cheddar, Jalapeno & Mint Jelly on Ciabatta
What better wine to complement the jalapeno & mint jelly with smoked cheddar than marsanne, which produces deeply colored wines that are rich with hints of spice.
Pinot Noir
Grilled Cheese Sandwich: Swiss, Roasted Shitake, Baby Arugula & Romesco Sauce on French Baguette
Pinot Noir, one of the lighter red varietals, offers an earthy mushroom and truffle profile helping complement the melted swiss and roasted shitake mushrooms while the romesco sauce adds a bit of nuttiness and spice.
Grenache
Grilled Cheese Sandwich: Manchego, Fire Roasted Peppers, Jamon Serrano & Membrillo on Sourdough
Grenache's spicy, berry-flavored notes is a perfect match to a manchego grilled cheese sandwich. Adding fire roasted peppers with jamon serrano & membrillo will leave you in a state of bliss.
Syrah
Grilled Cheese Sandwich: Edam, Mozzarella, Crispy Parmesan, Walnut and Fig Jam on Chalal Bread
The syrah's bold mouth flavors taper off leaving a spicy peppery note that go well with the slightly salty or nutty flavors of the edam, the creaminess of the mozzarella and crispiness of the parmesan.
Mourvedre
Grilled Cheese Sandwich: Central Coast Goat Gouda, Pepper Crusted Roast Beef and Pickled Onions on Dutch Crunch
Mourvedre is a full-bodied red wine that has an explosion of dark fruit, flowers like violet and herbaceous aromas of black pepper, thyme and red meat notes. When you pair mourvedre with the central coast goat gouda, pepper crusted roast beef and pickled onions you will send your taste buds into a blissful state of happiness.
Merlot
Grilled Cheese Sandwich: Gouda, Calabrese Salame and Castelvetrano Olive Tapenade on Ciabatta
Gouda is a semi-soft cheese that is creamy and wonderful. The calabrese salame and castelvetrano olive tapenade really help bring out the fruit-forwardness and soft tannins of the merlot.
GSM
Grilled Cheese Sandwich: Oaxaca Cheese, Roasted Poblano, Crispy Chorizo & Avocado on Bolillo Bread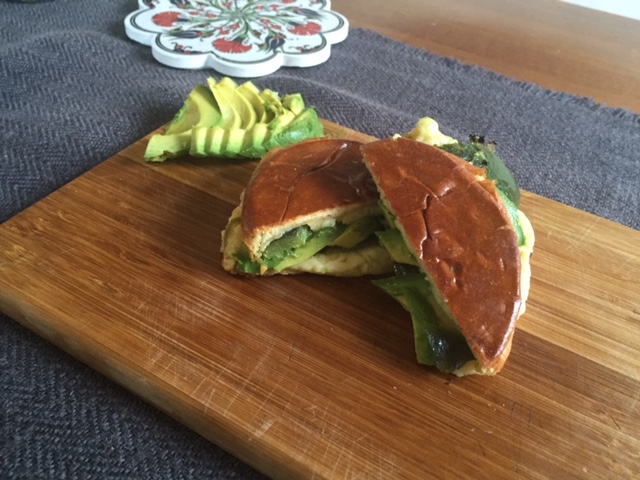 Oaxaca cheese is a white, semi-hard cheese, similar to un-aged monterey jack, but with a mozzarella-like string cheese texture, it is a wonderful cheese to pair with a GSM (Grenache, Syrah and Mourvèdre).
Cabernet Sauvignon
Grilled Cheese Sandwich: Sharp Cheddar, black salt and roasted garlic on brioche
A full-bodied Cabernet Sauvignon with hints of herbs and dark fruits is best paired with this grilled cheese. When paired with the sharp cheddar, the cabernet will help bring out the bold flavors of the sharp cheddar.
Zinfandel
Grilled Cheese Sandwich: Pt Reyes Bleu , Fresh Honeycomb, Poached Pears & Balsamic Reduction on Multigrain
No Paso Robles wine list would be complete without a big jammy zin. The sweetness of the zinfandel will help balance the full flavor creamy layers of the pt reyes bleu.
/